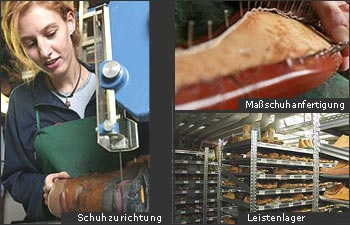 All services - e. g. MaßanfertigungCustom footwear, footwear modification
(Schuhzurichtung Modification of ready-made shoes), repairs - will be designed and produced professionally by our fully-trained staff via state-of-the-art technology. This is why our services and products meet all requirements in quality and performance.
We produce an individual pair of lasts for each of our clients which we then store in our lasts archive.