Athletes support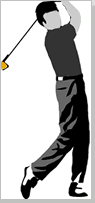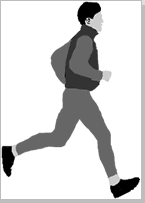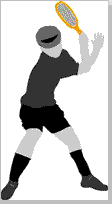 During most sports our feet have to withstand a multiple of our bodys weight. Sport puts a lot of pressure and strain on our joints, particularly on our legs and hips. However, it is necessary to strain our body as little as possible when we practise sports. Choosing the best possible footwear is the key to the prevention of possible consequential damages to our feet.
To take pressure and strain off the body it is crucial to use professional sports footwear in combination with special sports orthotics which have been designed to adapt to your individual needs.
You are welcome to profit from our many years experience in manufacturing both elegant orthopaedic custom footwear and orthopaedic overlays for ready-made shoes, particularly sports shoes.
Here is a quick insight:
GOLF
Teaming up with you as our customer we develop and manufacture golf footwear which is designed to meet your specific wants and needs. You may choose from a variety of colours and types of leather. Whether it is leather or rubber, you will also be free to select your preferred sole material. Furthermore, we will be happy to correct and optimise your personal ready-made golf footwear to adapt it to your specific requirements and to make you feel comfortable and safe while playing golf.

For more information please go to:

Custom footwear
Modication of ready-made shoes

Custom footwear stabilises, supports and cushions the arch of foot; they prevent the muscles in the legs and feet from early fatigue.
LAUF- UND HALLENSPORT
According to your individual requirements your running and sports footwear will be adapted and customised to best possible fit and support your feet. Via our treadmill analysis we video record your individual walking and running behaviour to achieve accurate results in combination with our electronic pressure measurement.





Our professional analysis enables us to manufacture customised sports orthotics for your feet which are then adapted to fit into your sports footwear.




Custom sports orthotics for your running footwear are of particular importance because they cushion your feet and absorb shocks and pressure. They provide for a stabilisation and support of your hips, knees and spinal column.
SKIING
Skiing particularly forces the athletes body to withstand strong impacts. Therefore a sophisticated ski boot with high-quality design, that has been customised to meet the skiers specific requirements, is just as important as a high-quality ski. To prevent the skiers feet from suffering early fatigue as well as a burning sensation and a feeling of numbness it is of crucial importance to use professional orthotics for skiing.

According to the skiers riding style and level - from beginner to expert - we develop and manufacture specific orthotics of various degrees of hardness.

Custom orthotics in your ski boots protect the heel bone




and ankle as well as the arch of foot from too much exposure to pressure and strain (e. g. through buckles closure)
COOPERATION PARTNER
The sport house of the south since 1913 at Marienplatz in Munich. Recovery, Sport and Fitness in the city. Sport and fun in the surrounding countryside. Challenges in the alps.

For more information please go to (only in german language):

https://www.sport-schuster.de

Of course, we will also be happy to advise you and provide you with our products for OTHER SPORTS.